Kaboose
Country Living
Copyright Heather.bee
Photo copyright Nicole Hill via
Country Living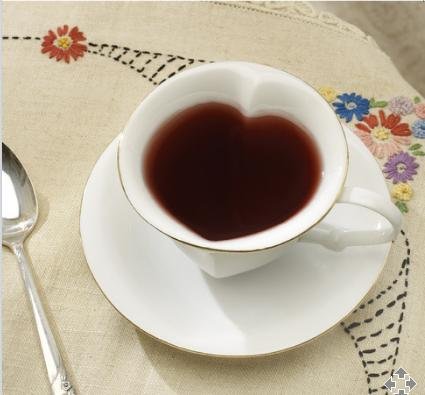 These heart-shaped tea-cups from Bits and Piece
I wanted to celebrate with all my Tea cup Tuesday friends a little Mother's Day Inspiration~
Start with making a lovely little
tea cup card
for mom~ Put roses in a tea cup or plant a little plant in a tea cup for a gift. Gather your vintage cups and make a most colorful and beautiful table setting. Then you are ready to serve up your tea with love! Wishing all the mom's out there a wonderful Mother's Day~ In memory of mom's and grandma's that are no longer with us light a little candle and send them sweet thoughts.
I hope the weather allows you to be outdoors and enjoy the day with loved ones!
Have a wonderful and "tea" riffic time!
Don't forget to drop by and enter my giveaway on my other blog! Your all invited all you have to do is comment, see list for extra chances too!!
Click here to enter~